About eazy camper
Eazy Camper is a small campervan business founded by travel buddies with a sincere wish to make the liberating effects of motorhome travelling available for anyone.
We value adventurous time spent in the confines of nature.
Our campers are definitely not typical motorhomes or RV's, but rather simple and cozy mini campervans that have all the essentials to enjoy your trip in the wild to the fullest.
There's no greater feeling than getting your cheeks flushed from the fresh air and your clothes having that distinct smoky aroma from chilling at a bonfire.
Take it Eazy!
Estonia
We are located in Tallinn - the capital of Estonia. Did You know that Tallinn's Old Town is one of the best preserved medieval cities in Europe and is listed as a UNESCO World Heritage Site?
See map
contact us now
You have something on Your mind? Give us a call or e-mail and we help You settle the scores! You can submit all ideas or send us review of your trip with us!
contact us now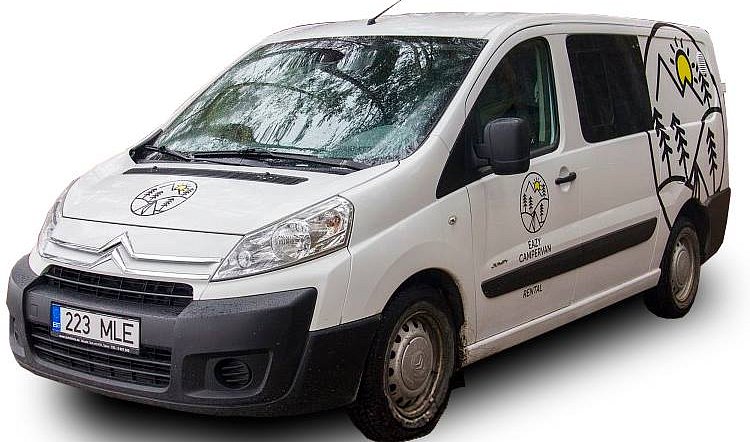 fast and reliable delivery services
Vehicles to meet demands
Instead of using knock-off heater systems or nothing at all, we equip our camper vans with world-leading Webasto heating system that won't let You down during Your trip!
Great daily rates!
Our business is really wallet-friendly and our cost is somewhere between renting small rental car plus shitty hostel :) But yeah, our camper vans are great!
No hidden charges
Everything will be agreed before Your trip -> no hidden fees or extras that You don't know of. Let's keep it simple and eazy!
Real time online booking
Choose Your car, choose Your dates, fill out registration form and make fast and secure booking payment through PayPal to seal the deal!
Clean vehicles & many extras
All of our camper vans come with running cold water, gas cooker, webasto heater and all accessories needed for Your trip to be awesome! Cars are clean and fully serviced!
Many extras available
We offer lots of different extras like JBL speaker or picnic rug, camping tables or coffee press! Some of those without any fee!
What friends talk about us